Senior Psychologist Carl E Gross was driven by the question:
"How can we give people who feel that "nothing's gonna change" the inner strength to make change happen?"
The answer: TURBO2™
For over 10 years the coaching module TURBO2™ has been taught in Berlin, Germany. By now a second generation of instructors and supervisors is collaborating in teaching this method. Benjamin Gross and Cornelia Wolter are continuously improving the qualifications, supporting our community of certified coaches and striking a wonderful balance between professionalism and a very personable atmosphere.
Our Stance
the transfer from knowledge to action
the opening up towards new perspectives
the excavation of the treasures which our coachees carry within themselves
with care and esteem
in a highly goal-oriented manner
towards facilitating active implementation
that the brain is ever remodeling itself, irrespective of age
that positive automated reactions can supplant negative ones
that every coachee can lift that treasure inside them, given the right tools
The brain is the consequence of how you use it.
The coaching tool TURBO2™ makes use of the brain's constant self-remodeling capacity
to change undesired, blocking habits into new, goal-orientated actions.
To make change happen.
Our Method
SYSTEMICS PCM™ Coaching has achieved and integration of systemic consulting practices with the insights gained from the latest neurobiological  research. This specially developed method is fast, effective and sustainable.
Systemic Consulting:
Systemic consulting gives us a high degree of power over our self management, accesses resources and focuses on the solutions we carry within ourselves – our inner treasures. Some of the founders of this approach are: Virginia Satir, Steve de Shazer, Insoo Kim Berg, Uwe Grau, Paul Watzlawick.
Neurobiology:
New insights into the biochemical processes and the functions of the brain have created completely new ways of thinking about the brain in the last 10 years. The until recently popular comparison of brains and

computers is now seen as outdated. A computer is a predefined and mostly hard-wired system. The brain is a highly malleable organ which is continuously in the process of self-creation.
The Essence
The Coaching Tool TURBO2™ integrates systemic consulting with the insights gained from the latest neurobiological research..

Our can-do attitude towards coaching allows people to focus on the positive side of their mental assets. Reinvigorating relevant success experiences allows us to create new, positive habits and behaviors. It allows coachees to influence previously involuntary reaction patterns and thereby to take the step from involuntary mental reflexes to voluntary activity and choice.

PCM stands for for "personal change management": confident, self-guided management of personal change. Our coaches fulfill the role of facilitators, those who "make things possible". Those who "make change happen" are the coachees themselves. The core module of PCM™ Coaching is the coaching tool TURBO2™. Read more about it here.
Managing the Academy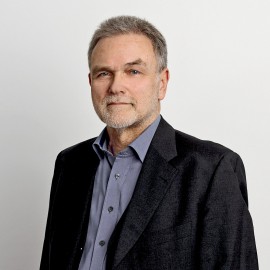 Psychologist
Developer of the SYSTEMICS PCM™ Method, Diplom-Psychologist / Coach / Supervisor / Mediator

The SYSTEMICS PCM™ Coaching Concept is the cumulation of 40 years work experience and lifelong learning of Carl E Gross, member of the Association of German Psychologists (BDP) since 1974 and active in the Society for Cognitive Sciences since 2006.

View profile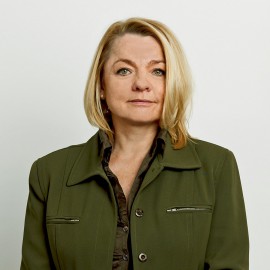 Coach, Supervisor
PCM Supervisor Coach. 20 years experience in supervision.

Case manager and systemic therapist. 25 years work experience in Consulting, therapy, and mediation. Cornelia Wolter is responsible for SYSTEMICS™ ACADEMY supervisions and events. She also supports new coaches on their way into an active and professional coaching business success.

View profile
Coach, Instructor
PCM Instructor Coach. 15 years experience as teacher and instructor.

Linguist, project manager, startup specialist. Unique combination of experience in teaching as well as leading international businesses. Benjamin Gross is responsible for SYSTEMICS™ ACADEMY courses, qualifications and educational materials.

View profile